In Law Firms or Legal Departments, day-to-day life revolves around deadlines.
Whether it is preparing for a trial, compiling documents for a case or a simple task, most lawyers face a large number of tasks every day.
Remembering all the tasks and being able to set priorities therefore becomes a very difficult task.
This is one of the reasons to use Rolling Legal's technology!
More than creating a simple to-do list, Rolling Legal can automate some routine tasks and generate alerts when needed.
In addition, you can view all tasks in calendar format, so you can manage all other deadlines together.
First of all, the way to view tasks is very simple and intuitive, allowing you to see how many tasks are pending or ongoing, and we immediately understand what each task is related to.
It is also possible to define the priority level of each task and see the status of the tasks delegated to other colleagues.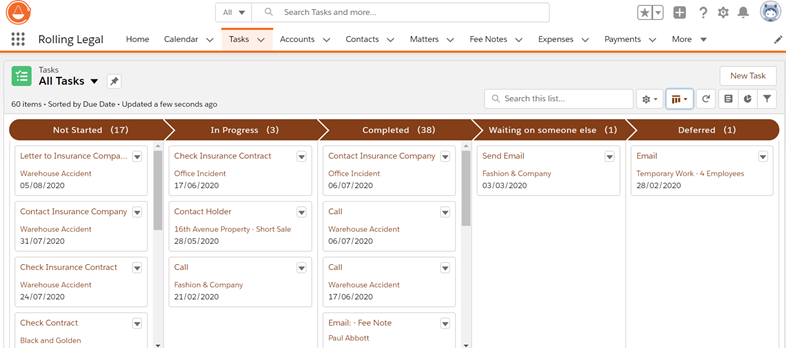 For a daily, weekly or monthly view, just access the Calendar to see immediately the important tasks for each day, along with other appointments that may exist (meeting, judgment, etc.).
To make viewing even easier, the calendar record types can be distinguished with different colors.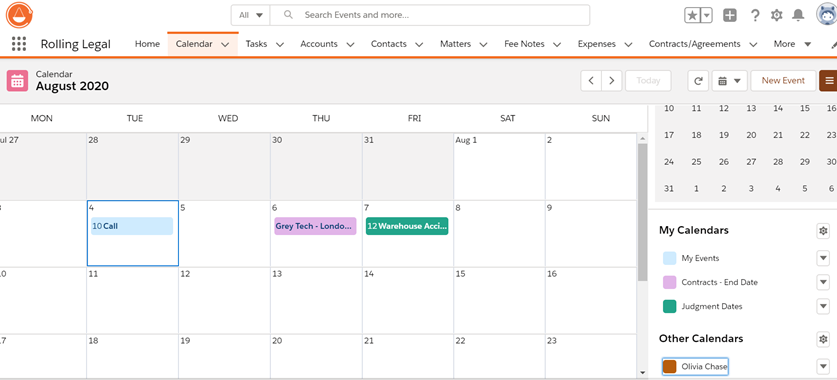 Tasks can be created from a Client or Company account, from a Matter, Contract or other. As far as Matters and Contracts are concerned, you can define standard tasks for each Matter or Contract type. Thus, whenever a certain Matter type is created, automatic tasks can be generated according to what has been defined.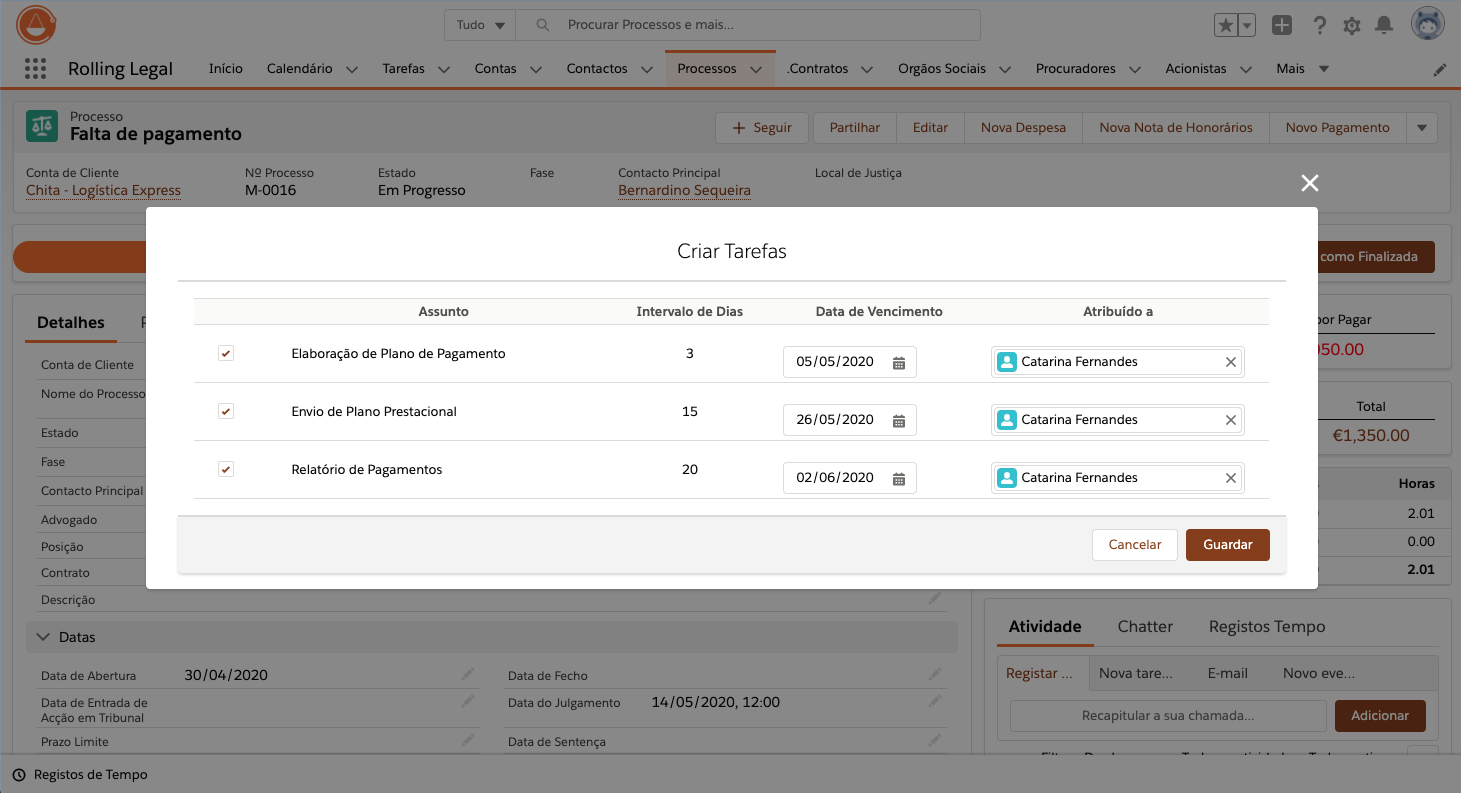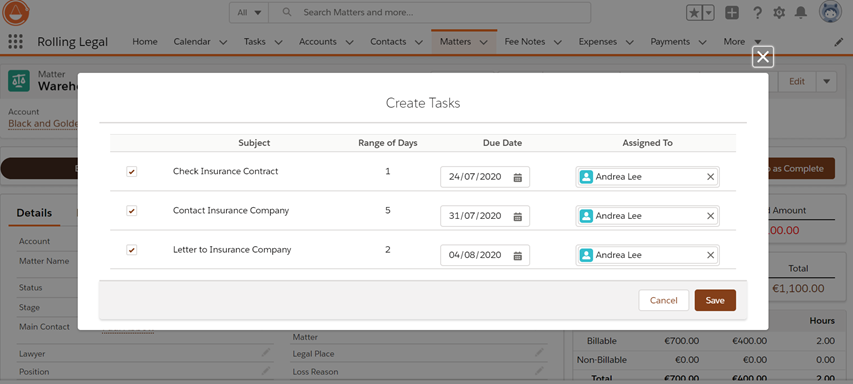 This way, it is possible to control all the tasks necessary to carry out for this Matter and there is a great time saving in their creation/management.
All these features, are always present also through a Smartphone or Tablet, so that you can add or edit tasks anywhere, in a simple and immediate way.
To find out how Rolling Legal can help you manage your to-do list, schedule a demo!